Art Promotes Team Spirit. Art Inspires Ideas. Art Boosts Morale. Art Culminates Goals.
The entire team of Aktiv ASPAC broke out from their routine on 15 July, 2014 to explore their creative side in an art jamming session at The Studio @ KL located in Publika, Solaris Dutamas, Kuala Lumpur. Art Jamming is a unique, exciting and therapeutic sociable painting experience which involves teamwork through storytelling, illustrations and painting on blank canvases.

The day started off with brainstorming and illustrating their objectives on pieces of paper. After that they put on aprons, whipped out their brushes, set up easels and began throwing random acrylic colours on the blank canvases that were supplied.

After 4 hours, the team left the workshop in awe and with a masterpiece worthy of an art gallery! If you are in the Klang area, pop in and have a look.

Here are some quick peeks.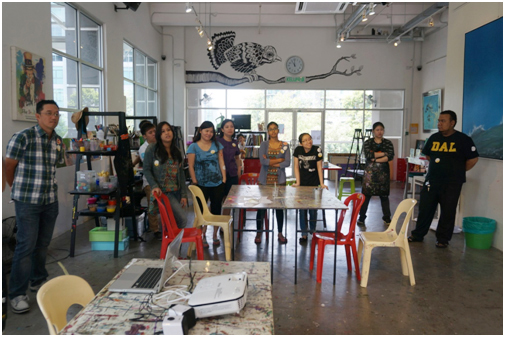 Artjammers gaining insights about their own individual creative talents,
strengths and how they can contribute to their team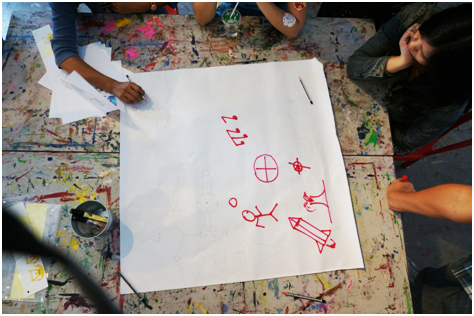 Mind mapping ideas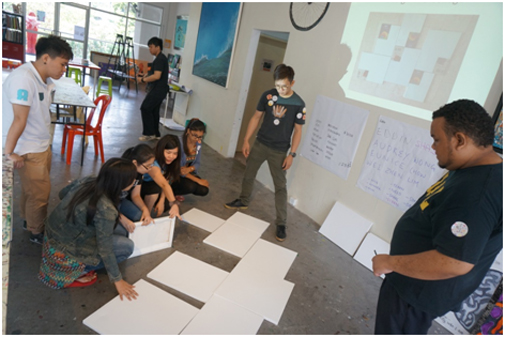 With empty canvases but not with empty minds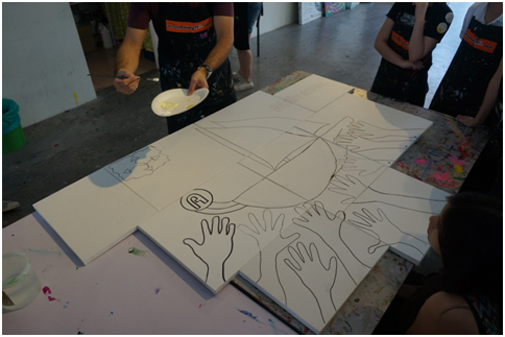 Do you think they are artistically inclined?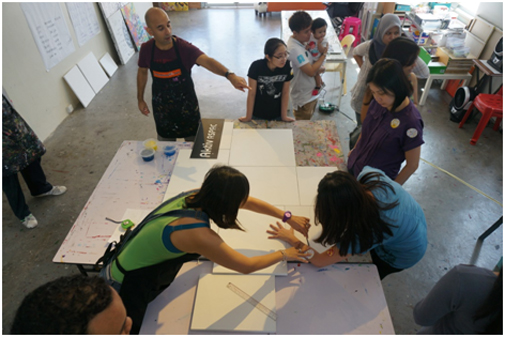 Jonny Ishaque, founder of The Studio @ KL on hand to guide and steer the team in the right direction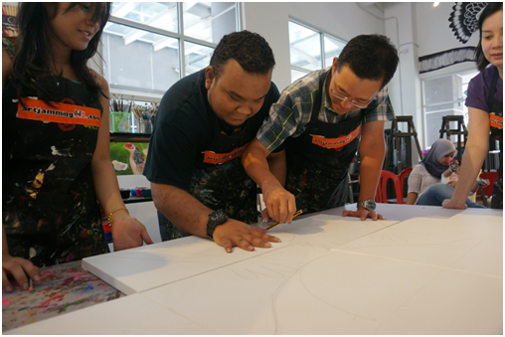 We are all totally new to this but nothing is too complicated if we all work as a team

Art jamming begins – more hands means team work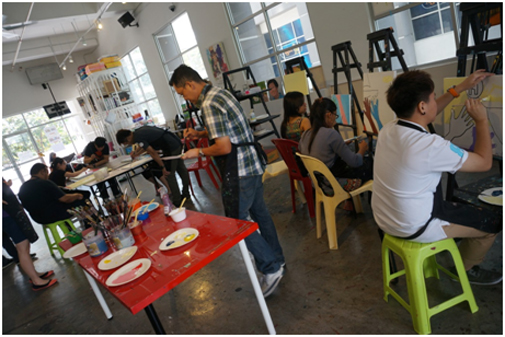 Aprons put you in a mood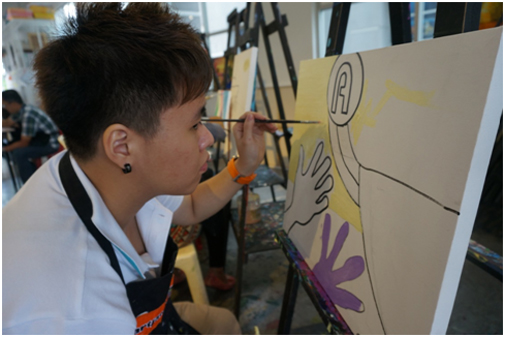 Strokes of passion

A large project if broken into smaller pieces becomes more manageable pieces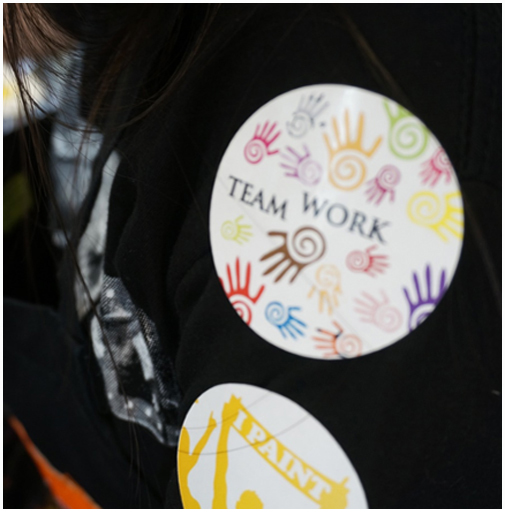 The centre of the project – Team Work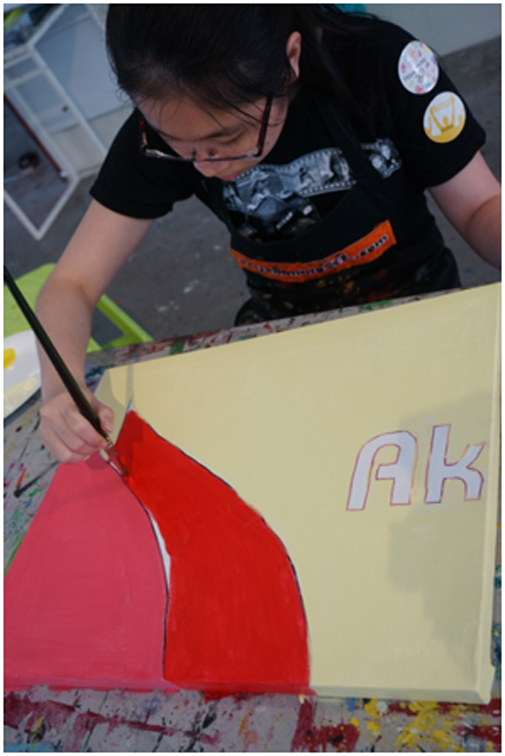 An opportunity to take some risks and be original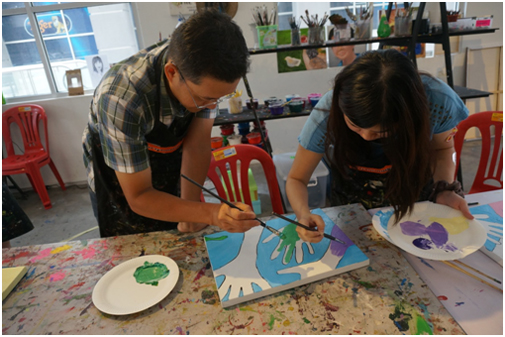 Unleashing their inner Van Gogh!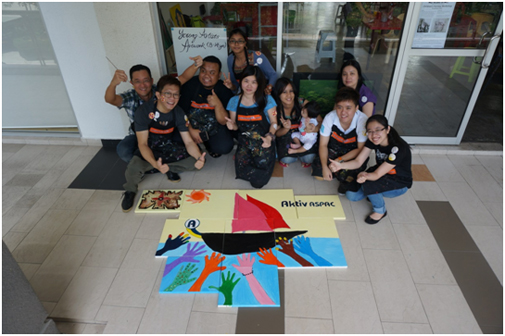 "Art is not what you see, but what you make others see" – Edgar Degas.
What do you see? Do you see what I see?