After returning to work from a long break, we rang in the Chinese New Year with a traditional Lion Dance on Friday, February 19. At Aktiv ASPAC, our goal was to ensure a year of prosperity by following the tradition of a lion dance. The prancing of the lions paired with deafening loud drums, gongs and clashing cymbals represented the arrival of good luck and fortune to the office.

The lion dance troupe paraded the traditional "Cai Ching" where the lions pluck the fresh and vibrant lettuce (symbolises fortune) and mandarin oranges (represents gold) eats them, and spit out the remnants which means to spread wealth and fortune.

The celebration didn't stop there. We enjoyed an office feast complete with symbolic dishes followed by a "lo hei" lunch. We were joined by our colleagues from TGC Asia and UCG Asia who brought in more cheers and laughter to embrace the year with good tidings.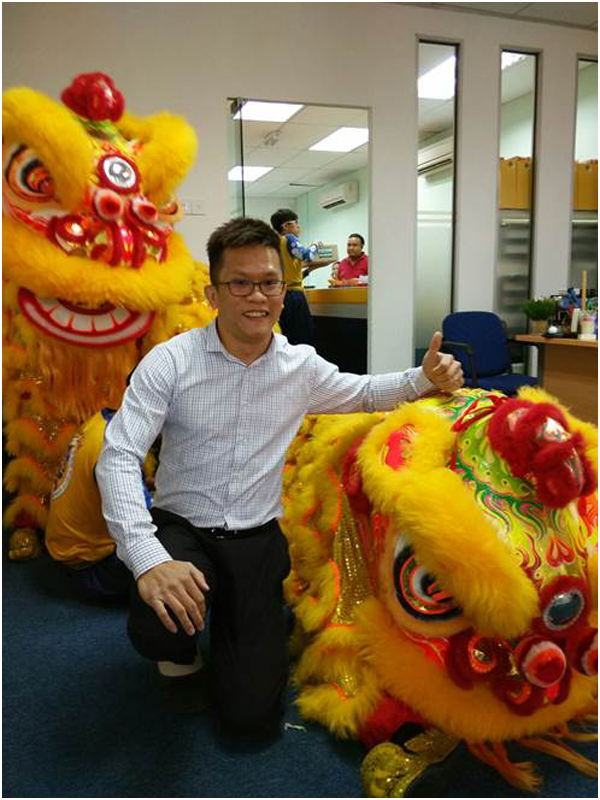 Thumbs up! It will be a good year ahead : Stanley Kong, General Manager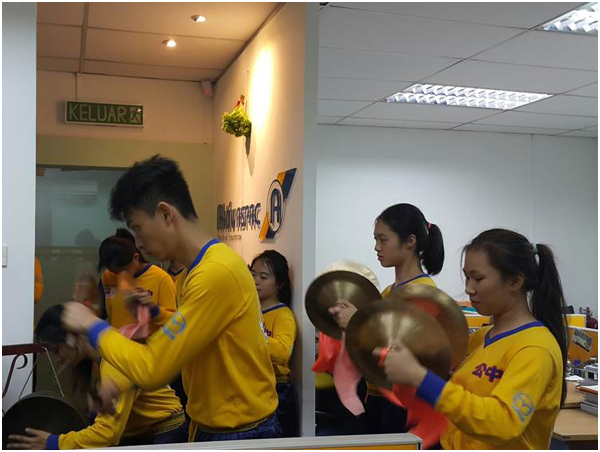 While the drum is the lion's heart beat that directs the movement of the lions, the gong and the cymbals follow the drum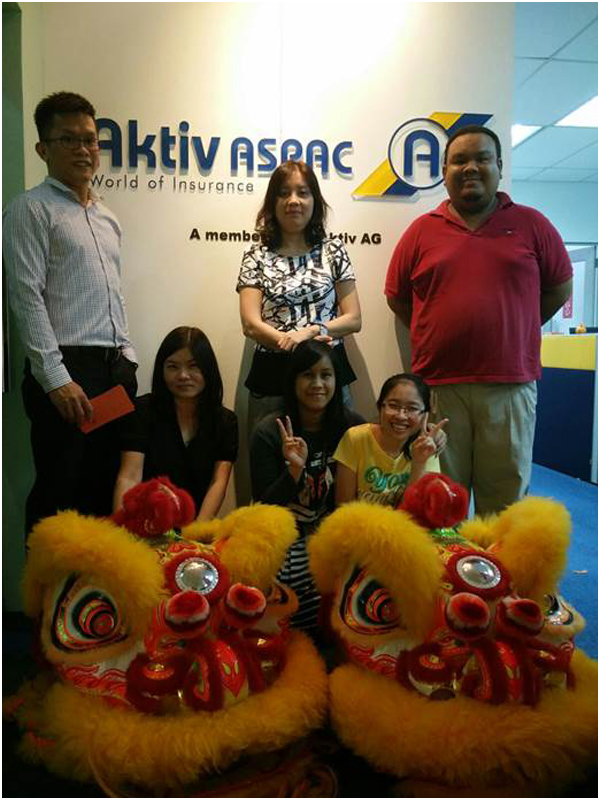 Excitement and anticipation lingered in the air as team members strike a pose with the fun loving lions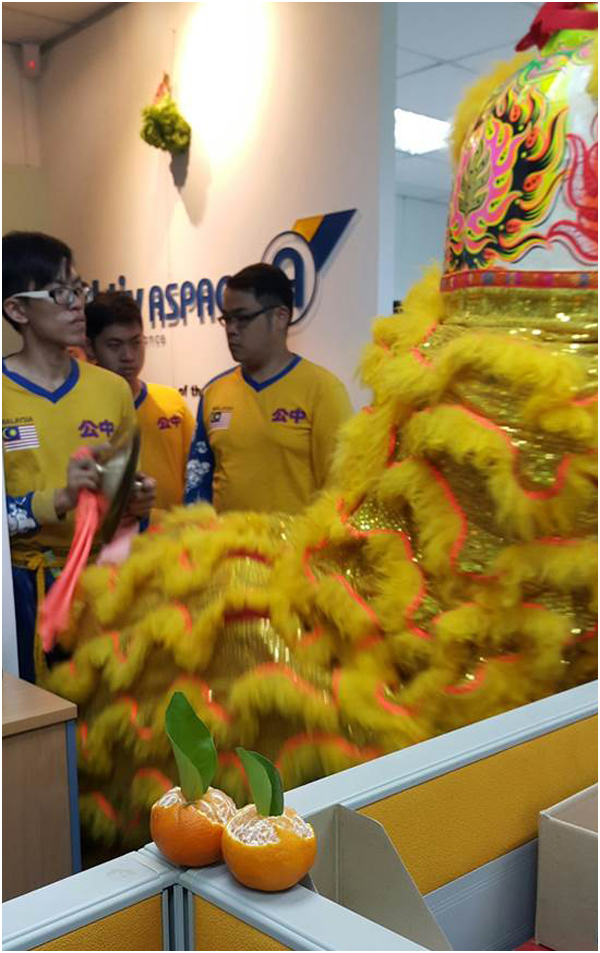 Displaying and eating auspicious fruits during Chinese New Year is said to bring wealth and luck. Mandarin orange echoes gold, vibrant lettuce leaves symbolise growing fortune and pomelo is thought to bring continuous prosperity and status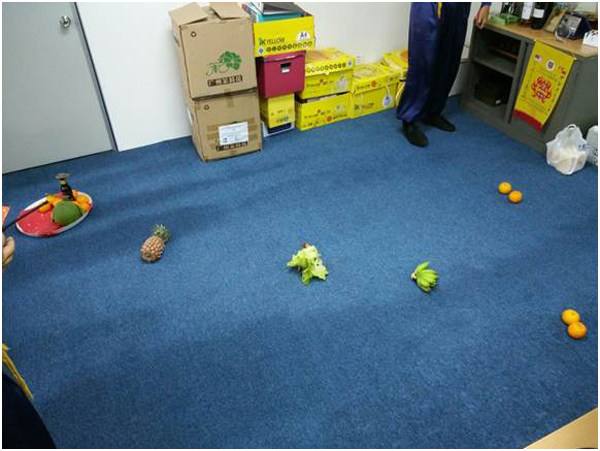 Very soon, the lions will approach these offerings like curious cats, consume the lettuce and spit out the leaves but not the ang pow, of course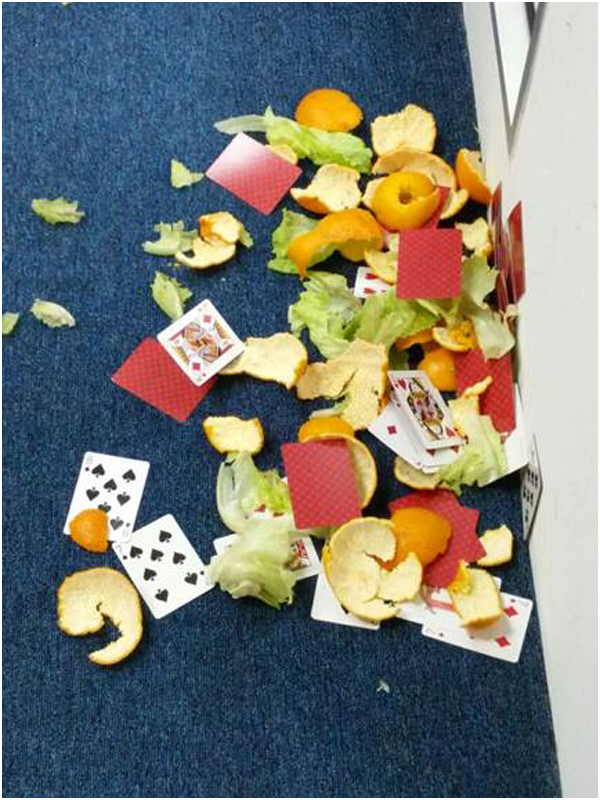 The lions "eat" the lettuce and oranges and "spit" out the remnants to symbolize their ability to spread good fortune. It is good luck if you get pelted with lettuce scraps!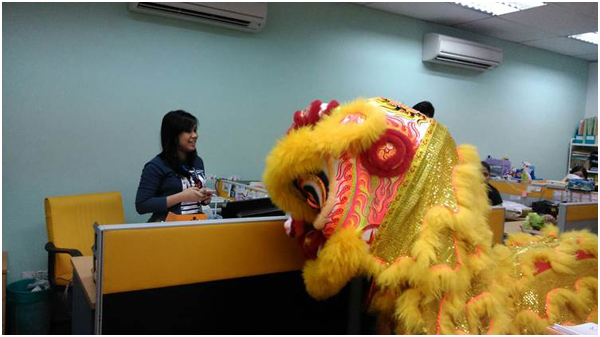 Winking eyes and wriggling ears are my traits. We mean the lion, not Natasya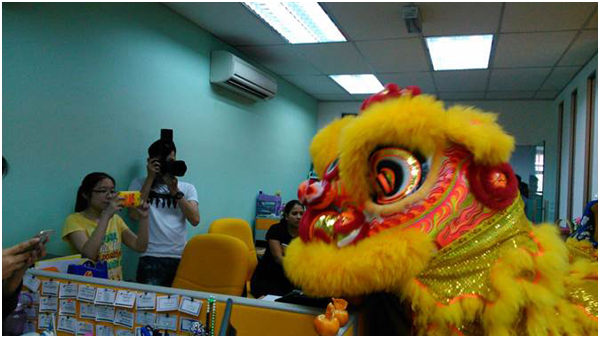 I am primed and waiting for a good photograph